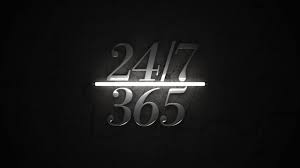 One effective incentive to keep prisoners compliant is the rewarding of good behavior with extended visiting hours for family. One correctional facility in Spain, the Aranjuez Prison, boasts some of the most docile and well behaved prisoners in the world. As long as inmates remain submissive and appear punctually for roll call, they are permitted to have their entire family stay with them in prison indefinitely.
Of course, the spouse and children are permitted to come and go as they please, as long as they don't smuggle contraband items to the jailbirds. This is a perk that could very easily be abused, and yet it is exceptionally rare that anyone violates the rules, for fear of losing the great privilege of unlimited access to loved ones.
I wonder how seriously you would take your sanctification and your own holiness if you knew you could lose your uninhibited access to visit with God?
Moses was one who truly grasped what a goldmine it was to meet with God. He never got bored, in fact he got greedy for more of God's glory. Consider what led to this jaw-dropping honor…
1. God's desire to fellowship with man
Since creation God has pursued fellowship and relationship with man. This is God's modus operandi evident throughout redemptive history and will be on into eternity.
Before it was lost, Paradise for Adam and Eve involved access to God in the garden of Eden.
Abraham got to host a meal for God.
Moses habitually met with God in the tent of meeting, "face to face as a man speaks to his friend," (Exodus 33:11). Wow.
It is a massive boon to have a relational God who enjoys spending time with us; a God who desires fellowship with us, his children, and who wants to know us and to be known by us.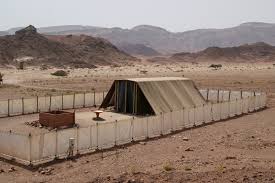 Ex 6:7 I will take you to be my people, and I will be your God…
Jer 9:24 but let him who boasts boast in this, that he understands and knows me, that I am the Lord…
Rev 21:3 And I heard a loud voice from the throne saying, "Behold, the dwelling place of God is with man. He will dwell with them, and they will be his people, and God himself will be with them as their God.
2. God's hesitation to fellowship with man
In the account where Moses requests a more complete experience of God's glory, God hesitated because his unfiltered presence would obliterate any sinful creature. It's one thing to glance at the blazing sun through polarized sunglasses; it's a whole other matter to want to land on and explore its surface—crazy, in fact.
God's hesitancy to grant Moses his unwitting, self-immolating request is a sign of God's mercy, but also presents a real conundrum for those who crave a closer knowledge of God.
So, in gracious condescension God offers a compromise: he parks Moses in the protective cleft of a rock and slinks past to leave an 'afterglow' of glory that is just about all a human can safely handle. But for us there is a better solution…
3. God's solution to fellowship with man
In order for us to fellowship with him, God undertakes to make us worthy. He makes us perfect—the only state fit for his glory.
Isaiah's seared lips are a vivid demonstration of this necessity.
Isaiah 6:4-7 And the foundations of the thresholds shook at the voice of him who called, and the house was filled with smoke. And I said: "Woe is me! For I am lost; for I am a man of unclean lips, and I dwell in the midst of a people of unclean lips; for my eyes have seen the King, the Lord of hosts!" Then one of the seraphim flew to me, having in his hand a burning coal that he had taken with tongs from the altar. And he touched my mouth and said: "Behold, this has touched your lips; your guilt is taken away, and your sin atoned for."
The flaming mouthwash was a symbol of God's purification of Isaiah that made him worthy to stay alive in the midst of seeing God's glory.
Likewise, the sole reason we can dwell with God forever is because he makes us forever worthy of him by clothing us in the unfading righteousness of Christ. Now we can pop into the tent of meeting without an appointment, and we need not fear recrimination or rejection. We are welcome.
Heb 4:16 Let us then with confidence draw near to the throne of grace, that we may receive mercy and find grace to help in time of need.
We don't need a priest to hold our hand; our priest is Christ. We don't need a sacrifice to cleanse us; Jesus is our sacrifice!
This glorious God who met with Moses is the same God we pray to, the same God we sing to, the same God whose word we have in our homes and on our iPhones.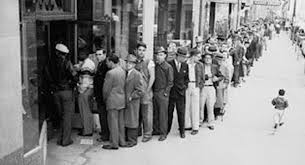 When you pray to God or come to church, do you really get what is going on? Do you know how special it is to have the right to experience God in this way? Do you prepare to meet this holy Person? Do you schedule time to meet him? Do you allow your buzzing phone to tug your attention away from prayer time? Do you permit any obligation from your busy day to crowd out this precious time of meeting with God?
You get to visit the tent of meeting any time you want. God's door is always open to you. You don't have to wait for visiting hours, or a time slot, or an appointment. You have your own tent of meeting!
And no one can restrict your access or visiting hours…besides ….you and your own lack of commitment.
Will you visit with Jesus today?
Authors: Clint Archer
Read more http://feeds.thecripplegate.com/~r/TheCripplegate/~3/ME7GgJ25U8Q/